Welcome to J6 Golf Cart Rentals
We offer our clients a wide range of options to choose from including; gas and electric carts, 2/4/6 passenger carts, flatbed carts, and utility box carts. We have partners we can work with for any special needs or large events. We are also actively working to expand our fleet to better suit your needs.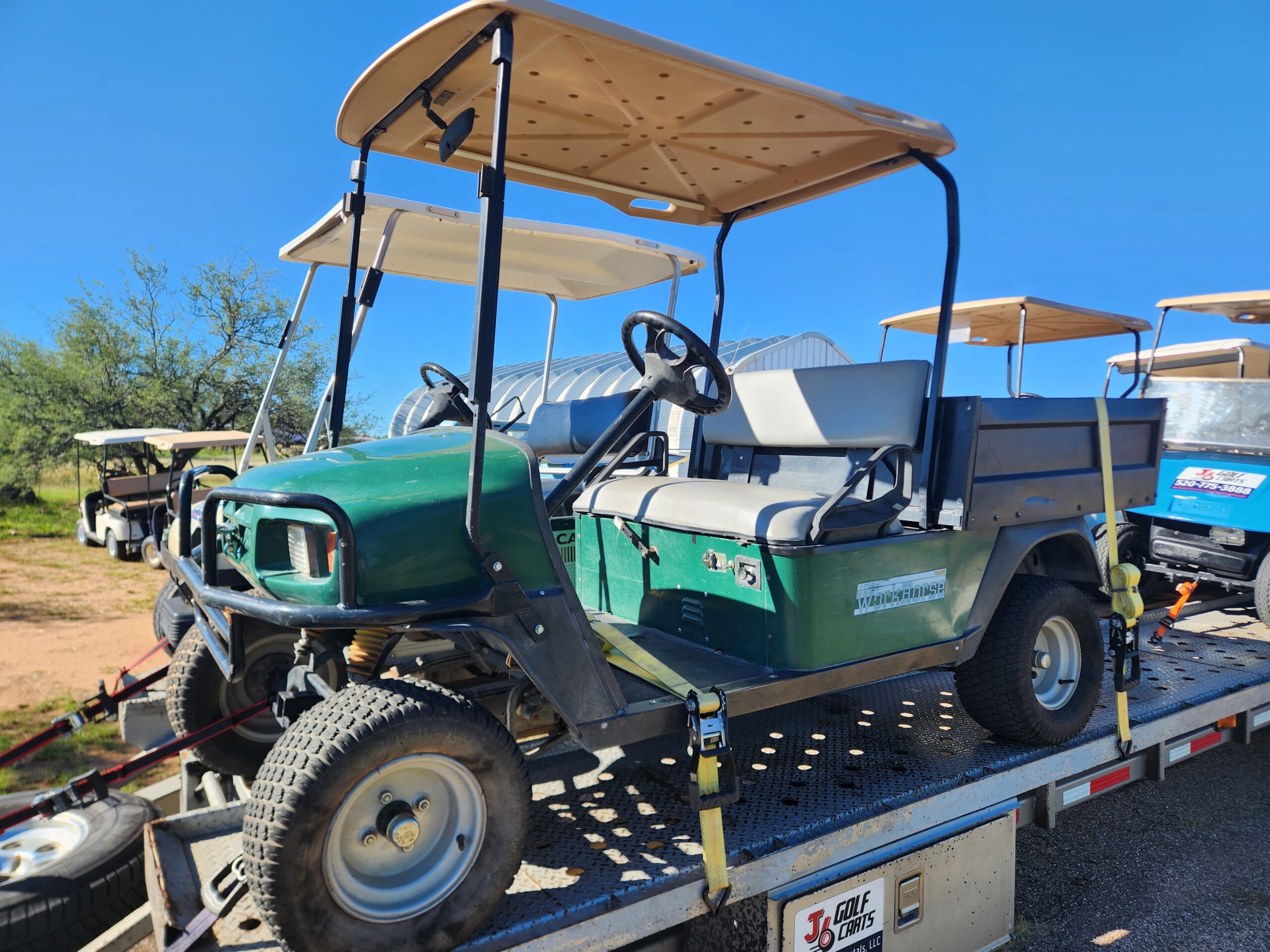 FULL SERVICE  GOLF CART RENTALS
We're Where You Need Us
J6 Golf Cart Rentals offers a wide variety of options. Gas or electric, 2 passenger, 4 passenger with a flip down rear seat for hauling cargo, 6 passenger limo carts, 2 passenger flatbeds, 2 passenger with rear utility bed. Drop Off and Pick Up.
Need help deciding what type of cart would be best? Give us a call so we can better understand your needs.
Frequently Asked Questions
Let Us Answer Some Questions
*Prices shown are for 2 seater electric golf cart rentals as of March 2022. Pricing subject to change. Valid quotes from J6 Golf Cart Rentals LLC is the only official price guarantee.
MEET THE OWNER
Grant Fuller
As a small business owners Grant believes in taking care of his customers and community.  Grant oversees the day to day operations, maintenance, and delivery. Grant has over 17 years of experience working on small engines and more than 10 years experience as a business owner. Several others work hard behind the scenes keeping things organized, handling the administrative tasks, keeping up with deliveries,  and ensuring carts are properly maintained.
YOUR EXPERIENCE IS OUR GUARANTEE
We strive to provide you with the best experience possible. Our carts go through frequent and thorough inspection processes along with routine maintenance being performed. This ensures minimal down time while the cart is in your possession. But don't worry, if anything happens we will be right there to either fix the issue or bring you a replacement.
Why rent a golf cart?
We supply carts to a wide variety of customers for many different uses.
Personal Use:
RV Parks – Get around the RV park to see your friends, go to the pool, do a little shopping, stop by the office or golf!.  At Home – Do you have a large property? Easily get some yard work done, keep up with the the grand kids, go see your neighbors or tour the property.
Special Events:
Fairs – Product transport from stock trailer to booth, avoid long walks, grounds clean up. Concerts – Transport beer to the bars, shuttle handicap fans from the parking lot, haul equipment to the stage. Sporting Events – First aid cart, Security patrol, VIP escort
Business Uses:
Construction – get equipment into areas normal vehicles cant get to, safety officer. Commercial – Get around large areas quickly, transport clients from the office to a rental unit Facility Maintenance – Load up supplies so they are with you when you need them.
Testimonials
I've been a part of two productions that have used J6 Golf carts, and both times J6 has been great to work with! Will definitely use in the future!
Grant was so easy to work with, price competitive and the cart was perfect, had tons of fun! Thanks Grant!
Laurie Swoboda
2022-11-08
Was so happy to find that J6 offered residential rental! I needed a 4 passenger golf cart to transport guests to & from our wedding dinner. J6 provided us with a nice, clean golf cart for a very reasonable price. It worked great!! I highly recommend them and will use their services again!
I sent a request for a quote to J6 and Grant got back to me very quickly, despite knowing that he was out of my service area and knowing my costs would be high. He recommended businesses in my area and gave me pointers and advice. In 2022 good service seems to be non-existent, big thank you to Grant and J6 for the assistance!
Andrew Knoepker
2022-07-21
Grant is amazing. His cart rentals are reliable and in good condition. Grant is easy to work with and is extremely responsive. We would highly recommend him and J6!!
Casey Anderson
2022-04-07
Location & Hours
J6 Golf Cart Rentals provides a large service area to Southern Arizona.
Available 7 days a week 8am – 5pm
Below are some of the communities we serve: